Join us!
354 researchers are using VitalDB at 367 beds.
143 beds are currently active.
---
Docs
User Guide for Effective use of VitalDB.
Forum
News, Requests, and Q&A.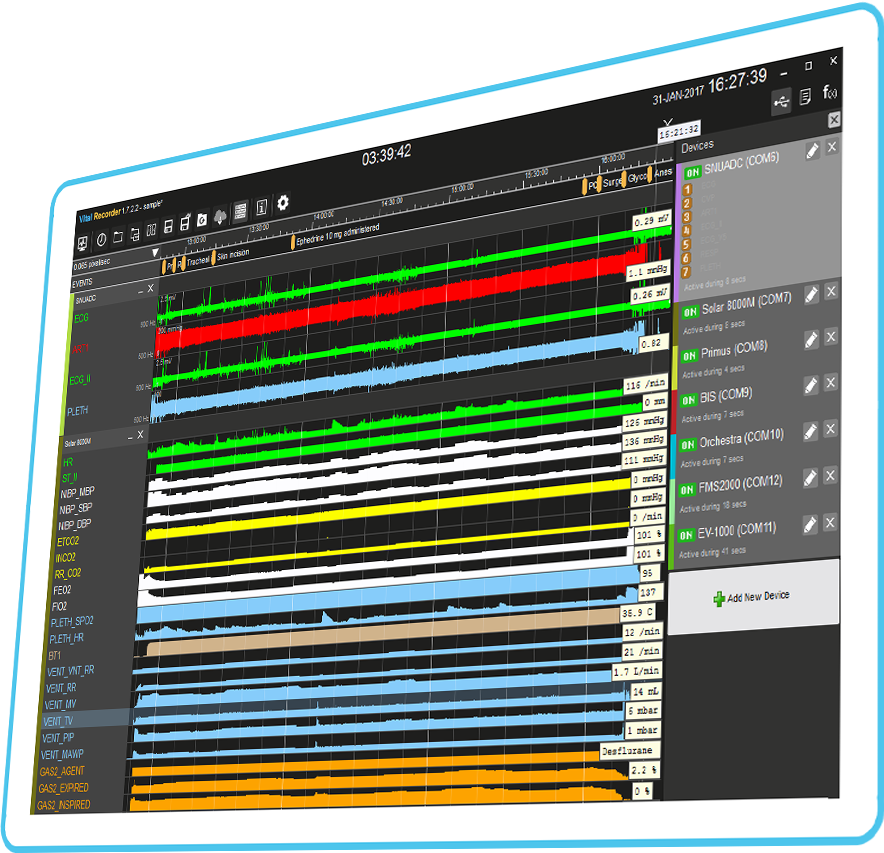 Vital Recorder
Free Software to Record and Analyze Vital Signs.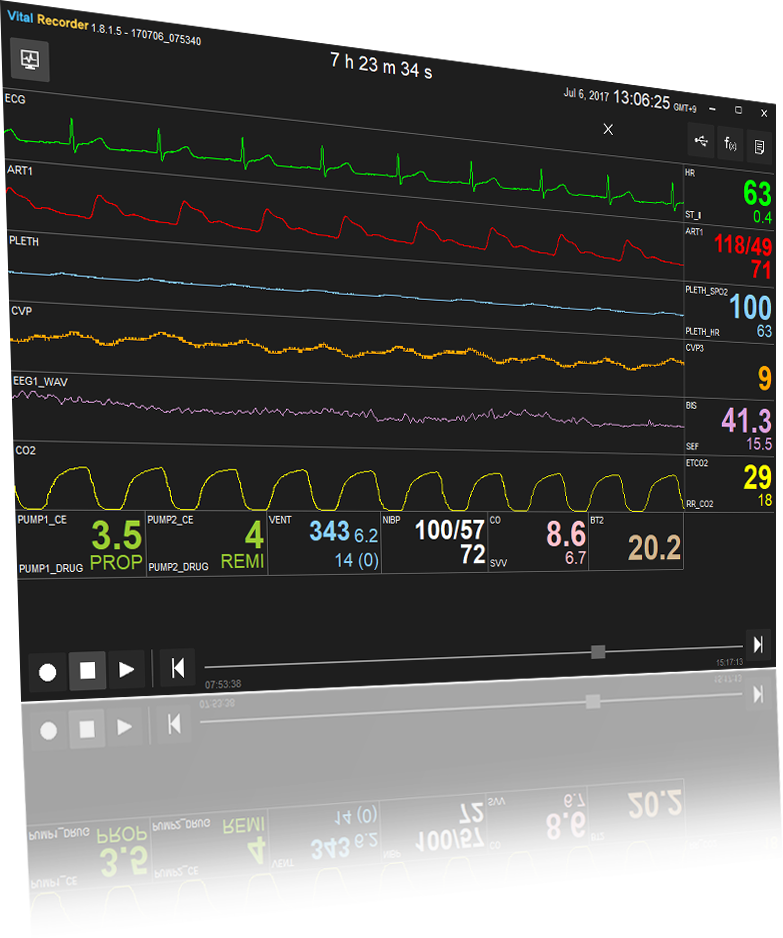 Web Monitoring
Remote Monitoring of Vital Signs via Integrated Display.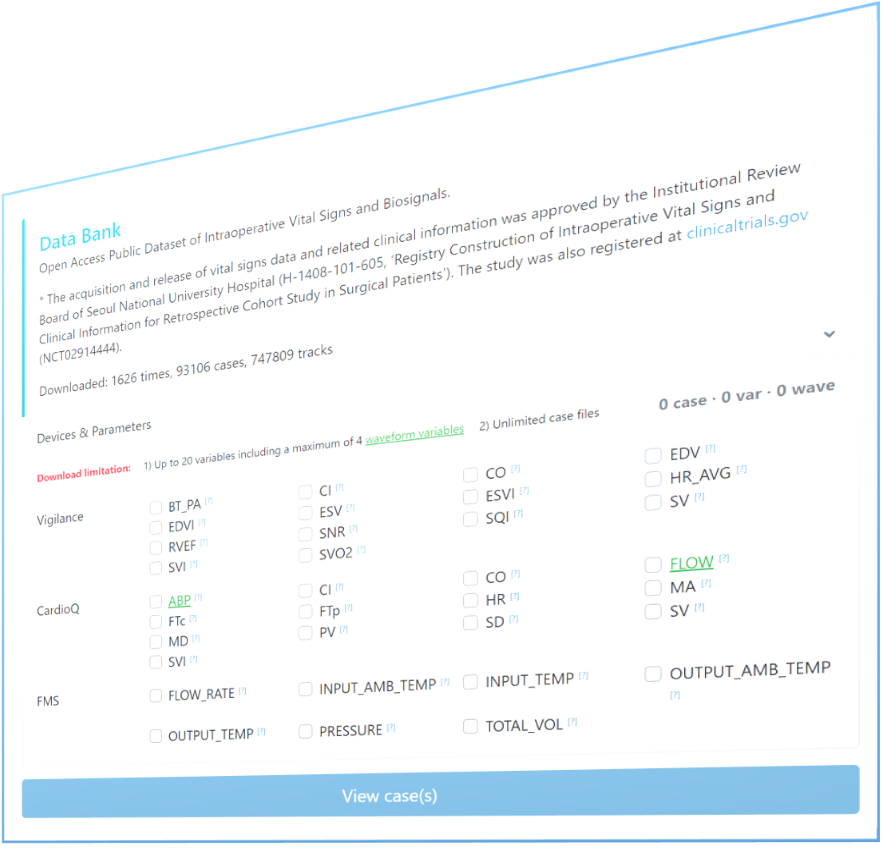 Data Bank
Open Access Public Dataset of Intraoperative Vital Signs and Biosignals.